Termite Inspections CT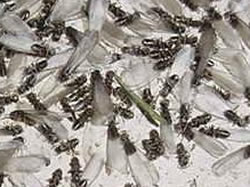 If you are buying a new home in CT or looking to have your current home put on the market chances are you will need a termite inspection.  If you have questions about real estate inspections for wood destroying insects, give us a call.
We can let you know what termite damage looks like and how it is different from carpenter ant damage. We can also give you tips on how to prevent wood destroying insects in the future. We can answer all of your questions about wood destroying insect inspections and help you decide what services you may need.  Contact us today!
A termite inspection in CT involves a thorough visual inspection of the property, and will:
Identify old termite damage as well as active termite activity
Identify the level of risk of termite infestation or infestation of wood destroying insects
Advise on reducing future termite infestations
If nesessary provide a quotation for a termite treatment
Termite inspections are often carried out as a result of a pre-purchase requirement in a real estate transaction. Some home and property owners choose to have an annual inspection performed for their own piece of mind.
Call us today to schedule your CT  termite inspection
888-558-1574