Termite Inspection CT: April showers bring May flowers…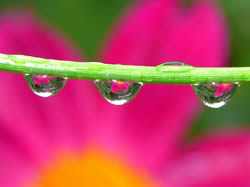 Termite Inspection CT: April showers bring May flowers…
Well, the warmth of spring in CT also invites ants and other pests into your home, business, and yard. Which pests should you watch for? Be on the lookout for termites, ants, carpetner bees, carpenter ants etc.
What can you do?
Keep soil away from wood and siding to reduce pest access. If there must be wood to soil contact (on a porch or deck) use pressure-treated wood or material that is pest and insect resistant
Eliminate damp conditions, increase ventilation and replace decayed wood to manage carpenter ant issues and help prevent future infestations in your CT property. Focus especially on cellars, crawl spaces and under dirt-filled porches.
Add crushed rock around flower and shrubbery beds instead of mulch to eliminate food for some insects
Keep gutters and roof lines in good repair and free of debris to reduce wood rot. This reduces breeding areas for wood destroying insects in your CT home such as carpenter ants, termites, bees and beetles. Satellite carpenter ant colonies are usually in areas of moisture damaged wood. For peace of mind schedule a termite inspection with a CT professional.
Seal openings at plumbing, electrical, and telephone line entrances to reduce access for carpenter ants, bees and wasps, and other pests.
Reduce plant coverage around the foundation. Remove leaves and other debris under decks, in window wells, and behind bushes
.