Termite Inspections throughout CT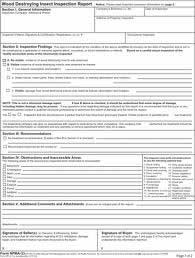 We provide licensed termite inspections for CT mortgages. Real estate transactions are a primary component of our business. In real estate, time is of the essence, and our goal is to offer quick and thorough inspection service.
FHA Mortgages
VA Mortgages
Conventional Mortgages
First Time Home Buyers
Mortgage Re-Finances
Insurance Inspections
"Do I really need a termite inspection?" It's a question home buyers often ask. A lot of the time it's because termite inspections cost additional money and can uncover costly problems. But the reality is that what little you spend on an inspection could end up saving you a lot of money in the long run. Finding and treating termites or carpenter ants quickly could be the difference between a couple-hundred bucks and rebuilding an entire house.
Most lenders require a termite 'clearance' and most buyers want to know the structure they purchase is free from infestation. Both lender and buyer are making a large investment and want to confirm the building involved is sound. A Connecticut Termite Inspection helps you comply with full disclosure laws, and ensures there won't be any surprises when escrow closes.
Call us today to set up your termite inspection appointment:
888-558-1574